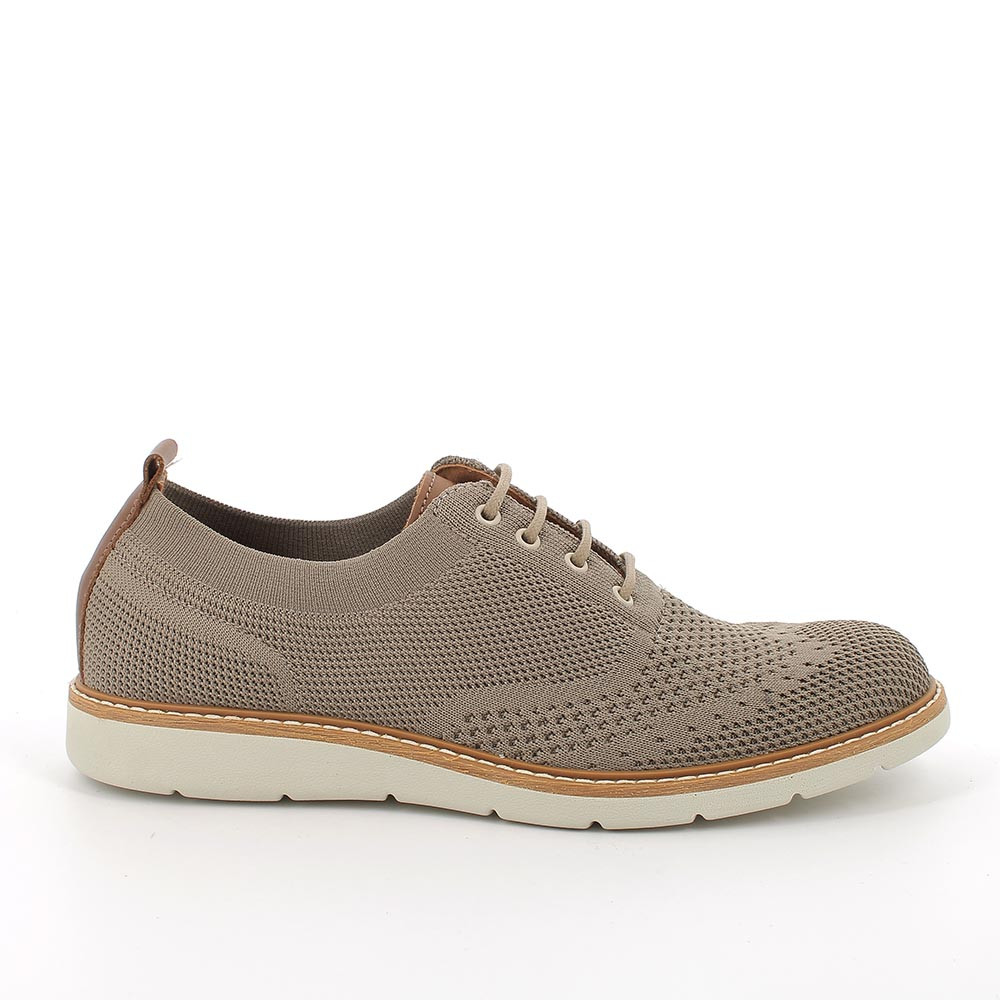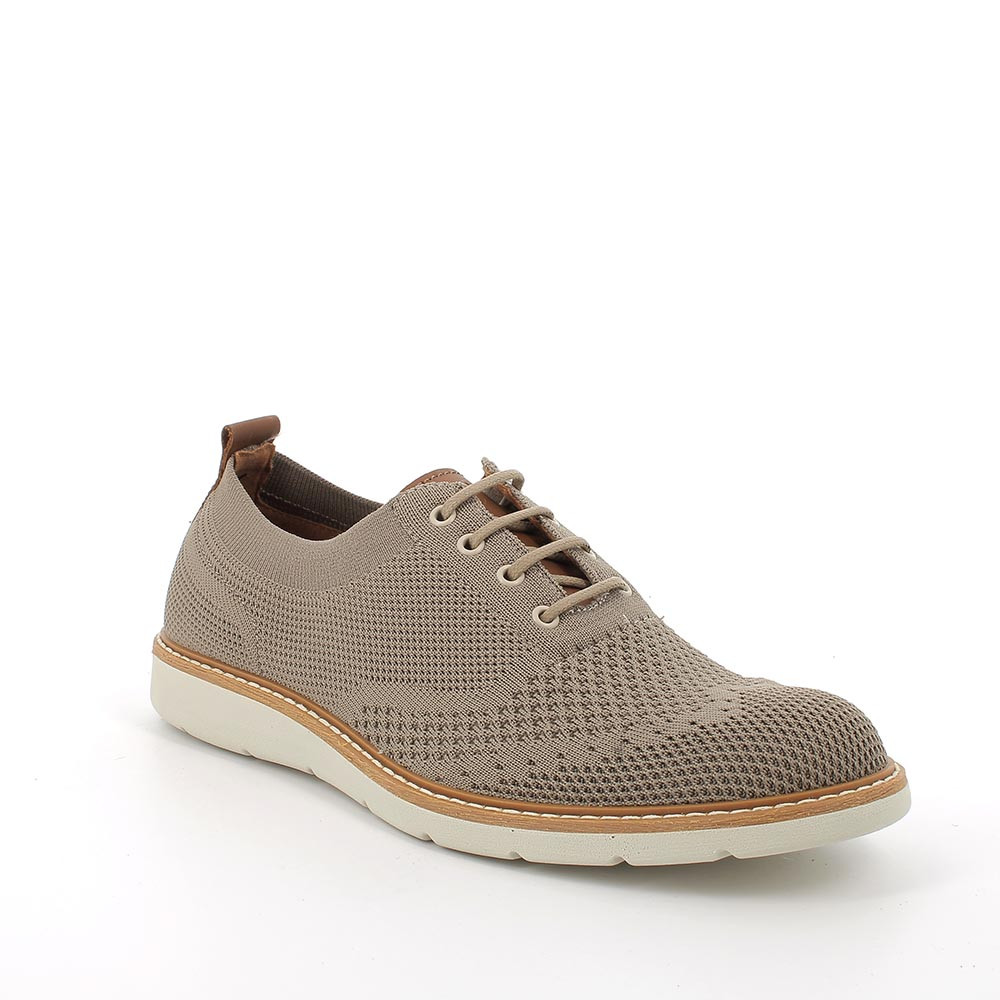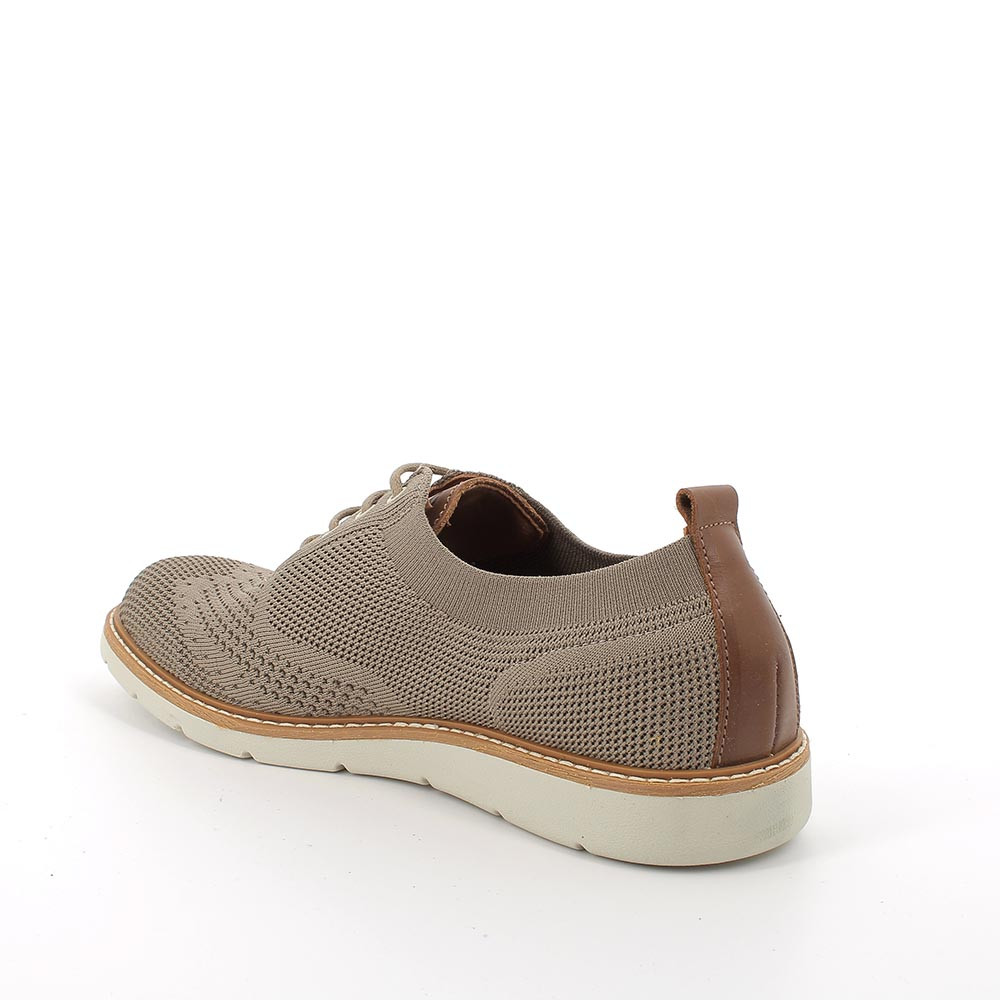 BEIGE MAN'S DERBY
Model 202211604133001
Description
A DERBY KNIT SHOE WITH LEATHER DETAILS, ECLECTIC AND MODERN. THIS EYE-CATCHING STYLE TURNS ICONIC THANKS TO THE ELEGANT DESIGN OF THE UPPER AND TO THE STATE-OF-THE ART MATERIALS. THE LACES EASE THE ADJUSTMENT AND THE REMOVABLE INSOLE IS MADE OF CHROME-FREE LEATHER.
lining material:
GLITTER TEXTILE/LEATHER
Care and maintenance
Rub them with a damp cloth and Marseilles soap. Leave the shoes outside until they are completely dried, keeping them out of direct sunlight, which causes them to fade, and out of heaters and hair dryer, which could wrinkle them and make them lose flexibility. Avoid washing them in the washing machine, because the water risks to remove the glue between the shoes components and to deform them.