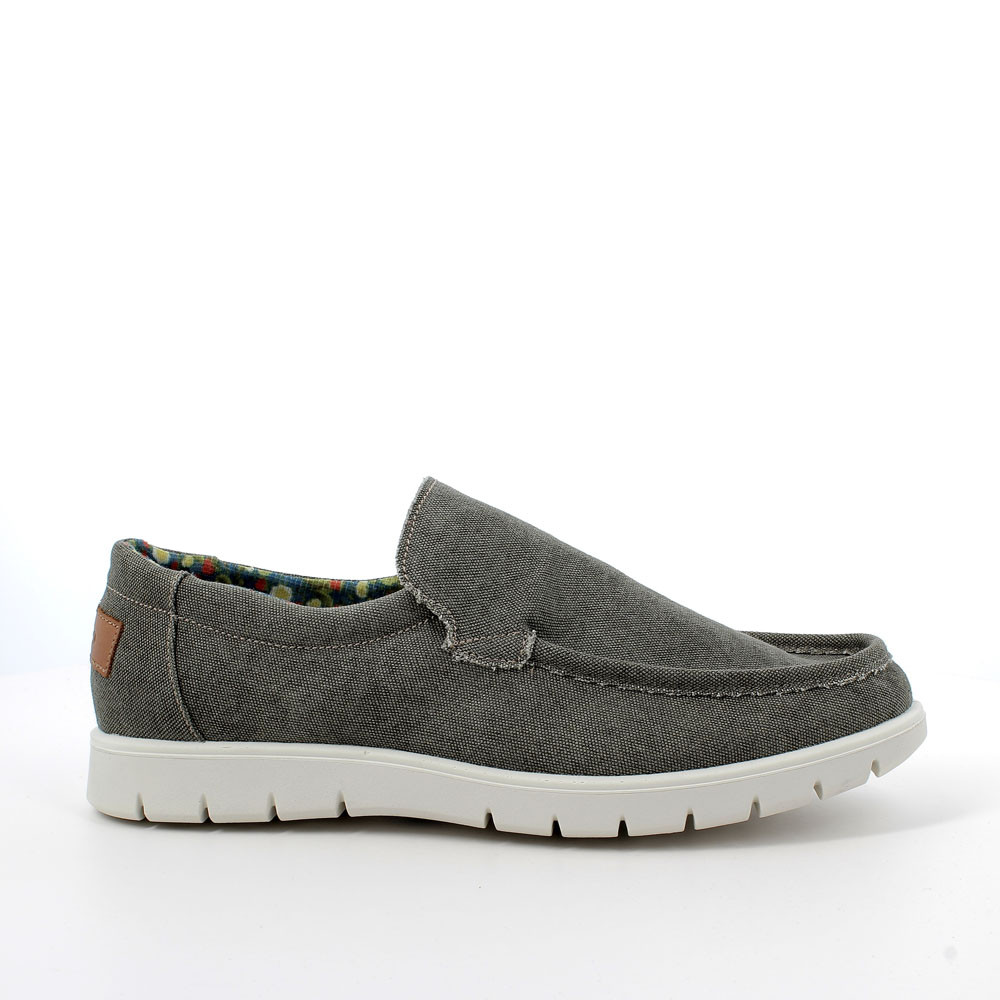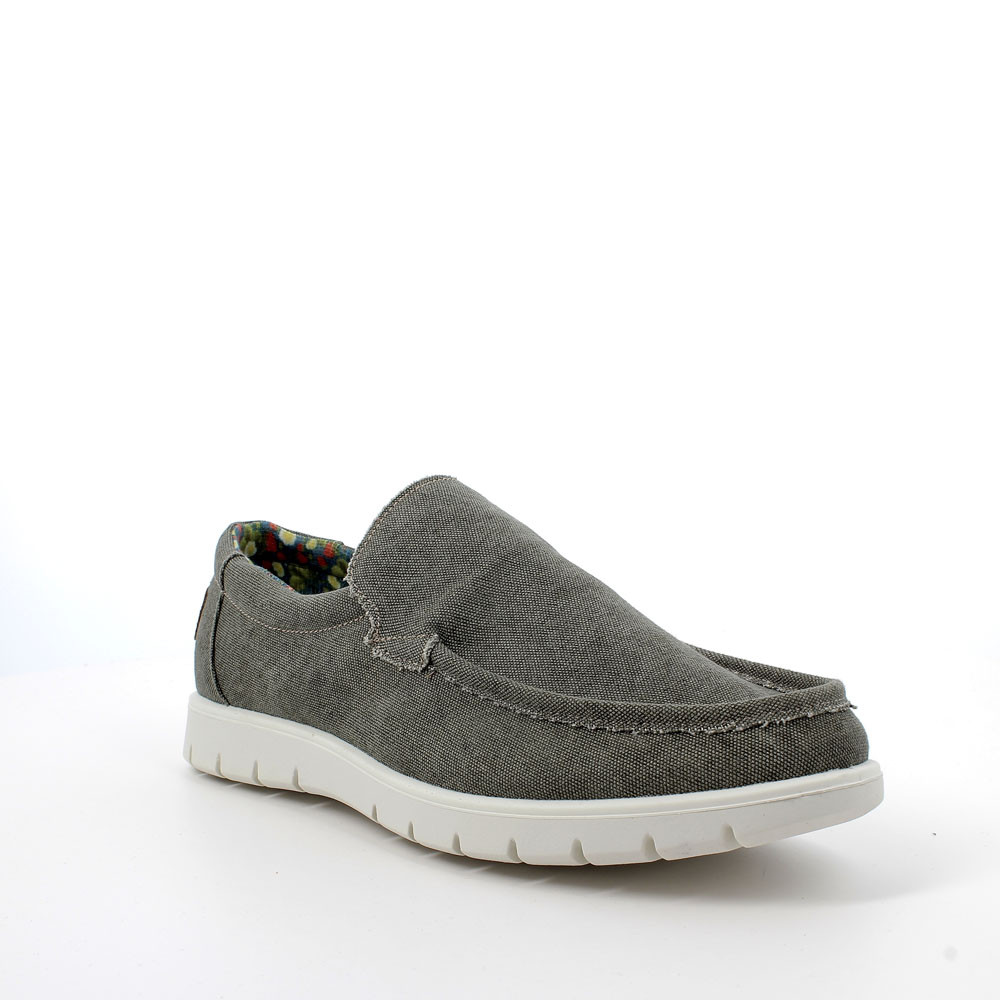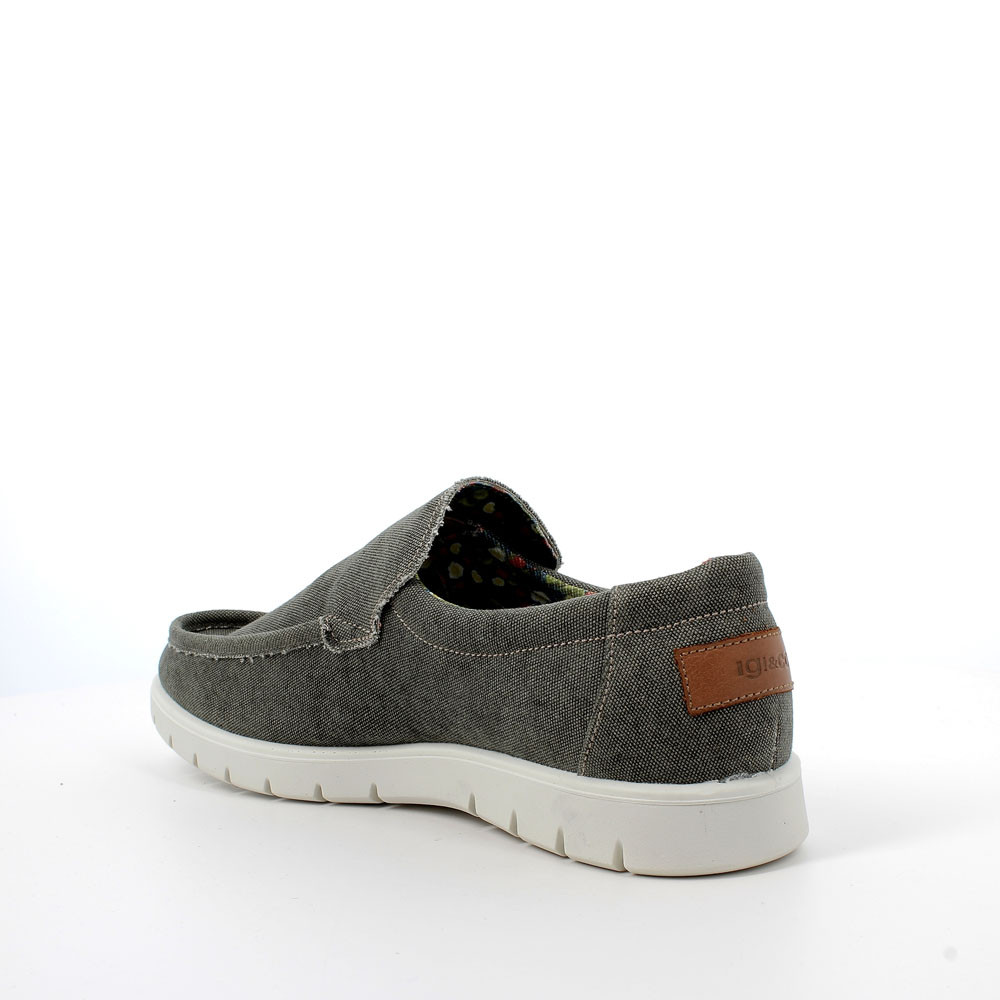 Army green man's moccasin
Model 202211610733001
Description
A VINTAGE-EFFECT CANVAS MOCCASIN WITH A PATTERN-PRINT COTTON LINING THAT ENHANCES ITS ORIGINALITY AND CONTEMPORANEITY. THE TEXTILE UPPER AND LINING GIVE SOME FRESHNESS TO THIS BASIC BUT WITH CHARACTER MODEL. THE ANATOMIC LEATHER INSOLE ENSURES COMFORT AND HYGIENE. THE DIAGONAL CARVINGS OF THE SOLE FACILITATE THE FLEXIBILITY AND GUARANTEE THE ADHERENCE TO THE GROUND.
lining material:
PRINTED TEXTILE
Care and maintenance
Rub them with a damp cloth and Marseilles soap. Leave the shoes outside until they are completely dried, keeping them out of direct sunlight, which causes them to fade, and out of heaters and hair dryer, which could wrinkle them and make them lose flexibility. Avoid washing them in the washing machine, because the water risks to remove the glue between the shoes components and to deform them.