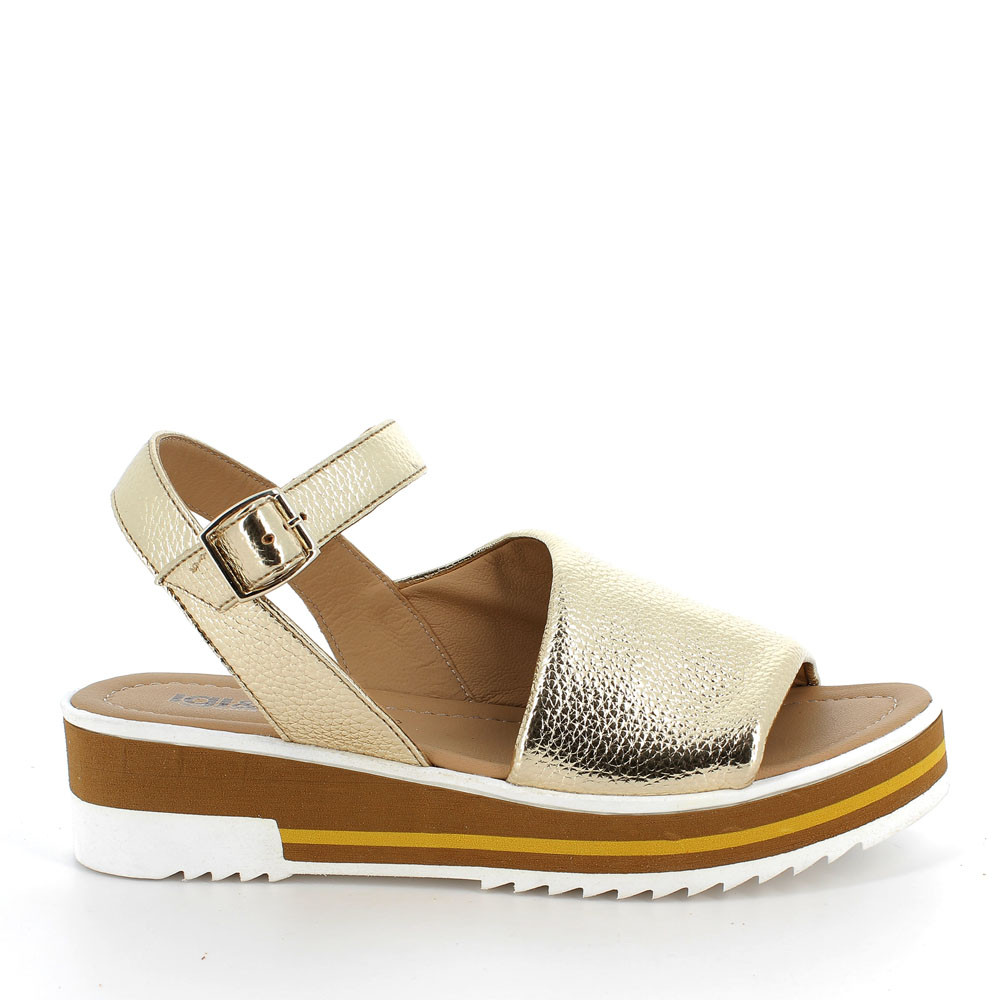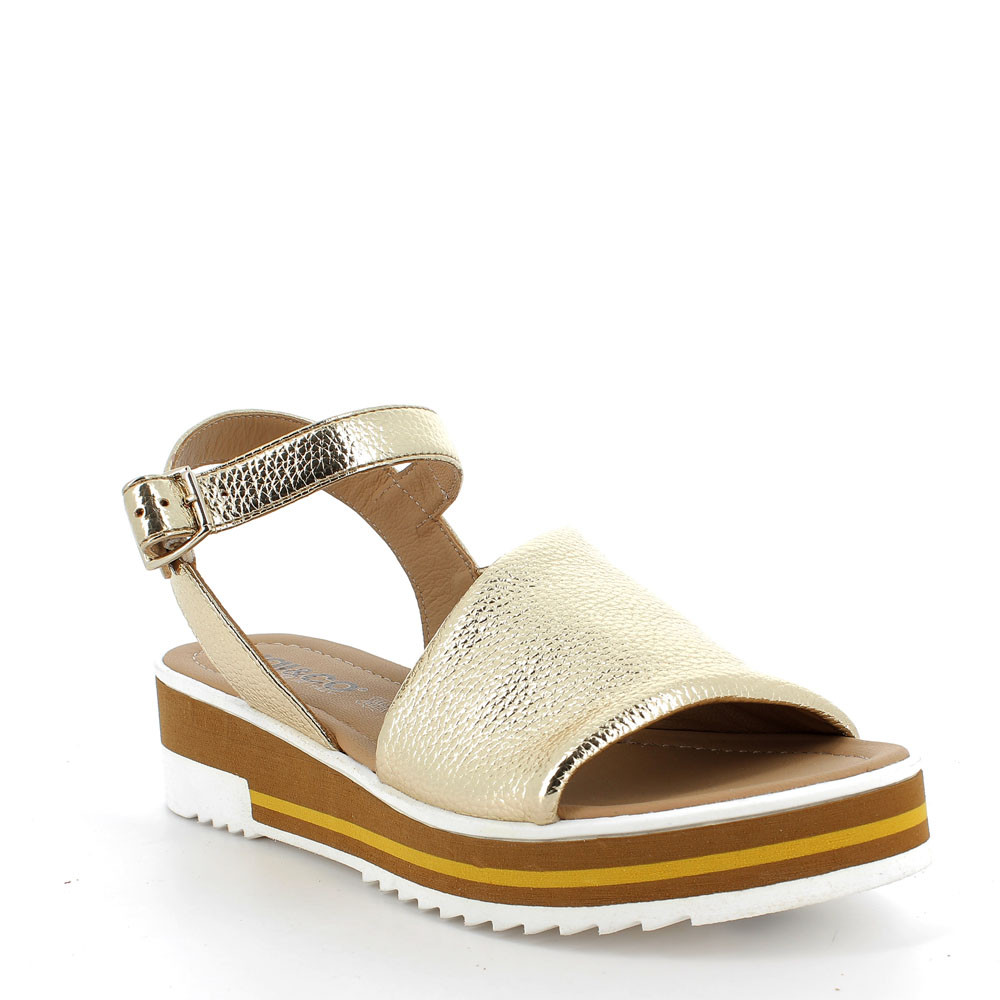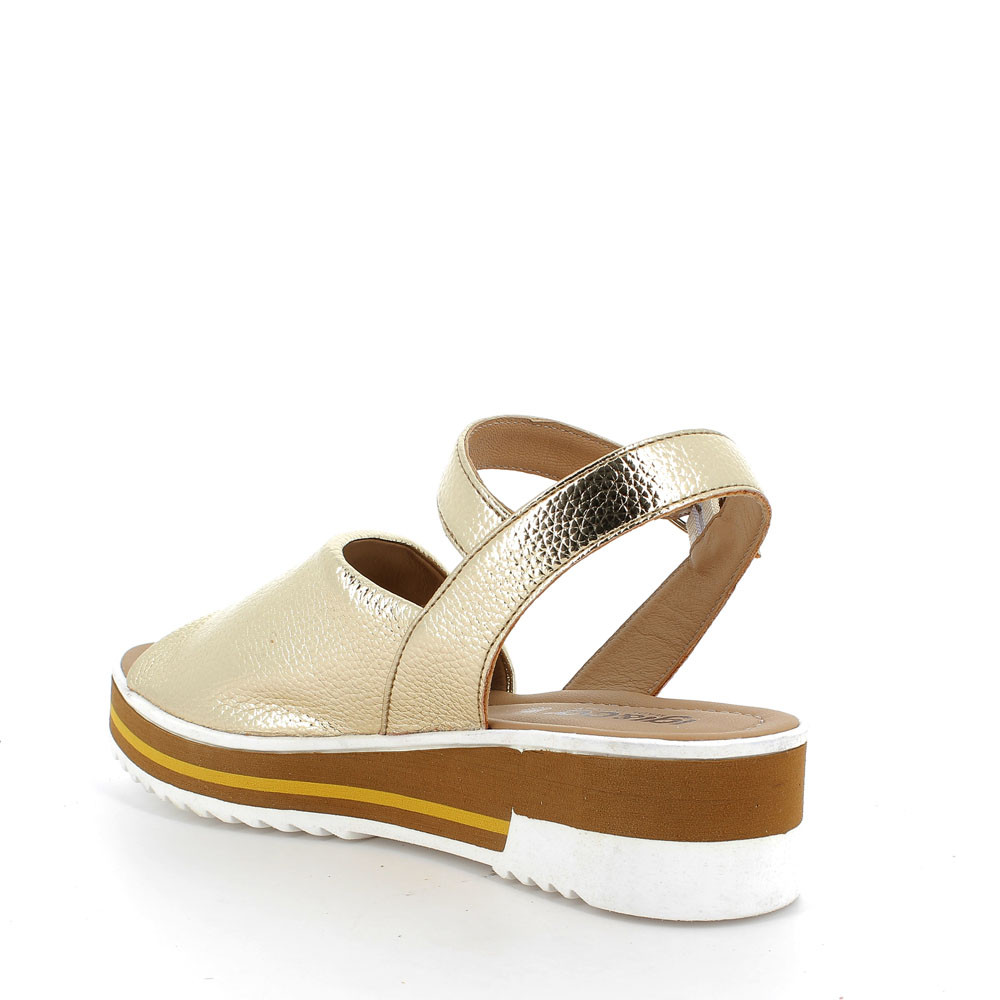 Platinum woman's wedge sandal
Model 202211687522001
Description
A BASIC SANDAL WITH A SOFT FRONT BAND. THE UPPER INTERNALLY PROTECTS THE FOOT, WHILE EXTERNALLY IT MAINTAINS A SUMMER AND COOL LOOK. THE CONTEMPORARY-LOOKING SOLE GUARANTEES COMFORT ALL DAY LONG. THE LEATHER INSOLE OFFERS A SOFT SUPPORT AND FACILITATES BREATHABILITY.
upper material:
PRINTED LAMINATED SYNTHETIC LEATHER
heel height:
4,2 CM WEDGE PLATFORM
Care and maintenance
Use a damp cloth to remove dust and mud stains. Leave the shoes outside until they are completely dried, keeping them out of direct sunlight, which causes them to fade, and out of heaters and hair dryer, which could wrinkle them and make them lose flexibility. Avoid washing them in the washing machine, because the water risks to remove the glue between the shoes components and to deform them.