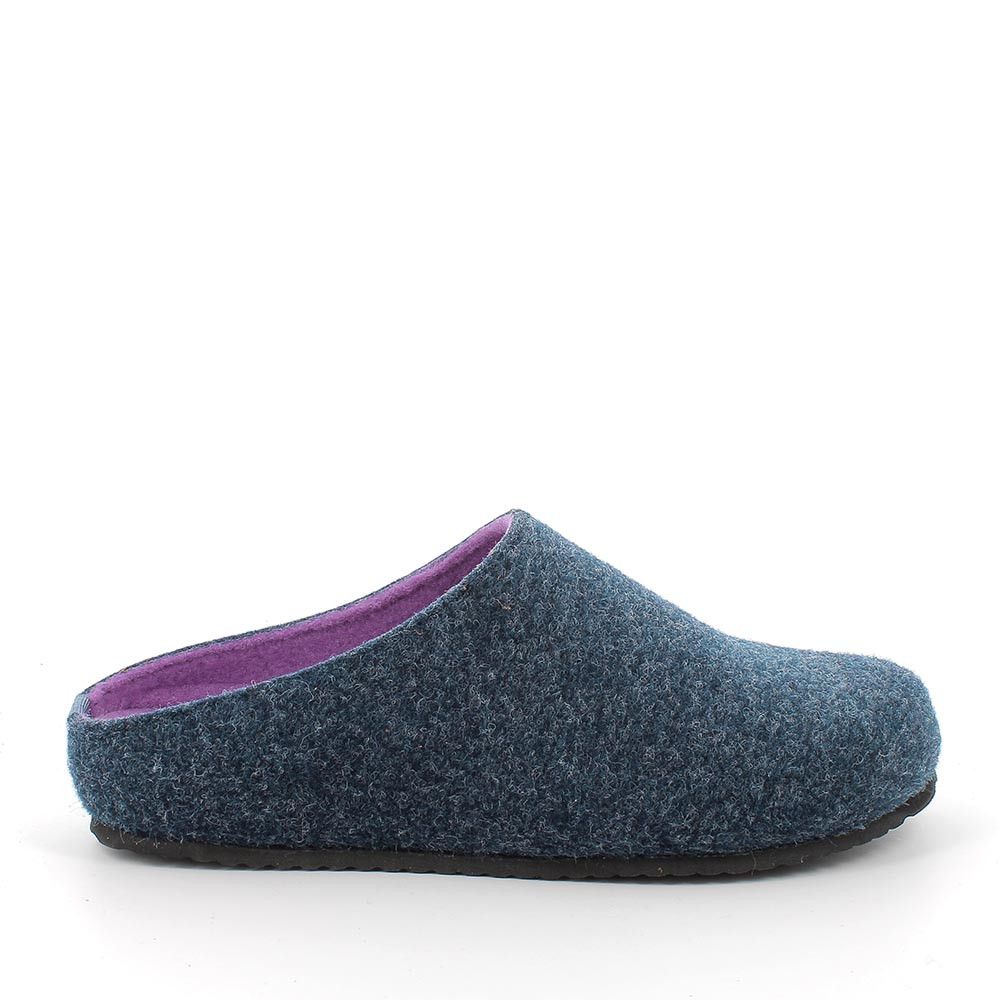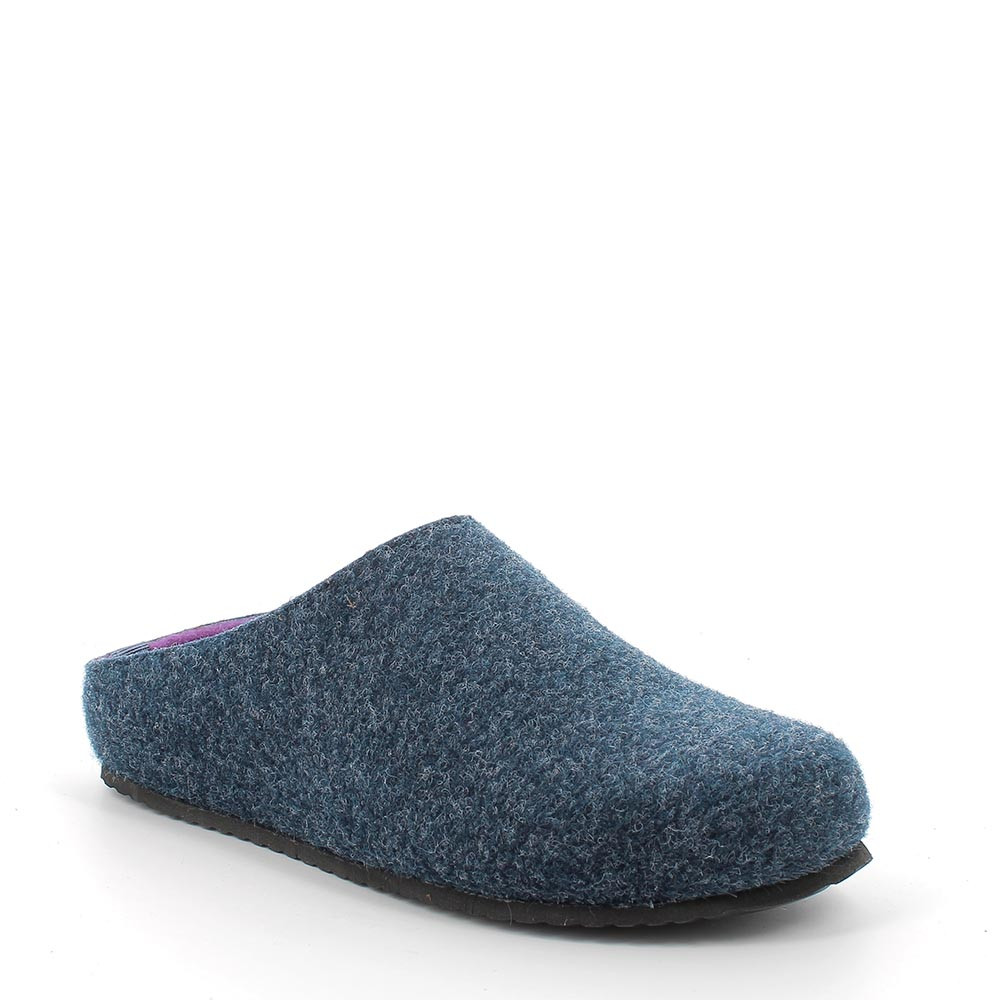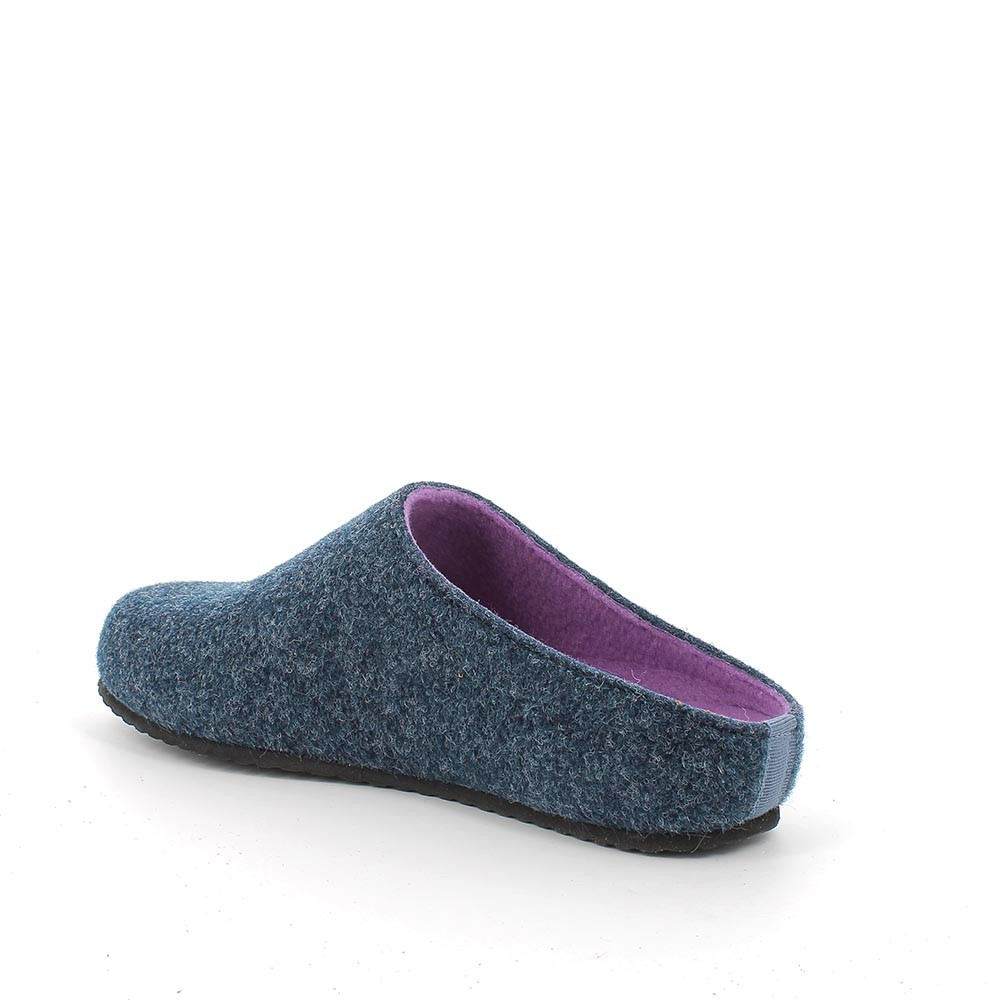 Petroleum blue women's slippers
Model 202222695044001
Description
The winter slippers to wear in smart working or for relaxation are made of warm felt. The footbed is particularly soft thanks to the memory foam padding and ensures warm feet even at the coldest temperatures. The appearance of these shoes is so elegant that it will not be a problem to wear them by going out to pick up the mail or welcoming guests into the house.
upper material:
RECYCLED FELT
lining material:
RECYCLED FELT
insole material:
RECYCLED FELT
Care and maintenance
Rub them with a damp cloth and Marseilles soap. Leave the shoes outside until they are completely dried, keeping them out of direct sunlight, which causes them to fade, and out of heaters and hair dryer, which could wrinkle them and make them lose flexibility. Avoid washing them in the washing machine, because the water risks to remove the glue between the shoes components and to deform them.