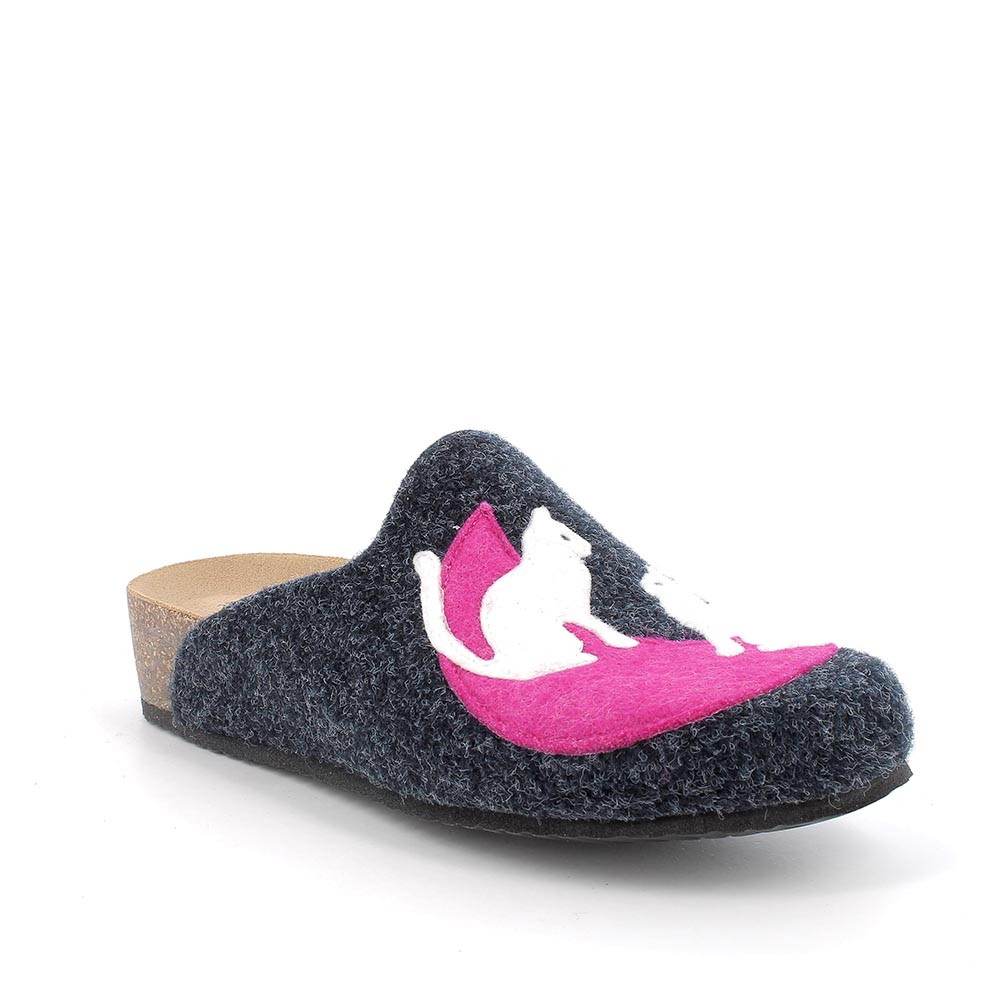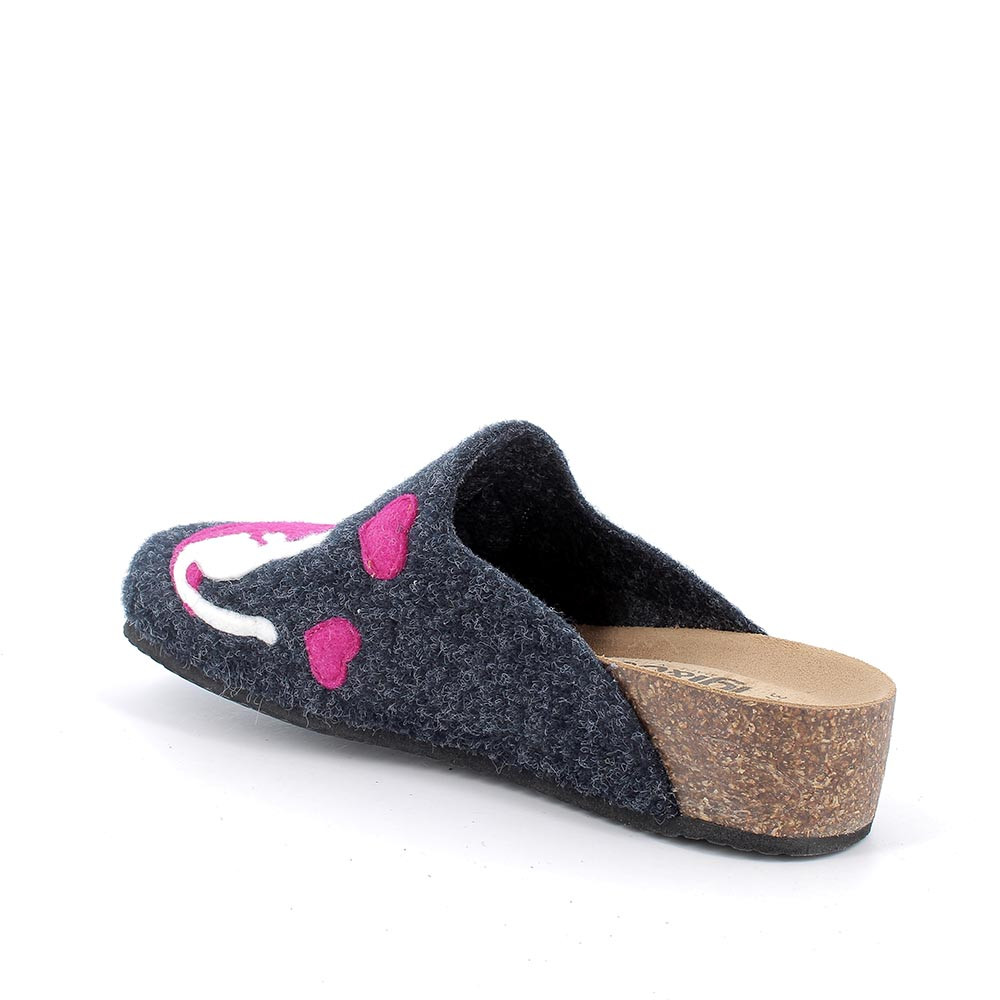 dark blue woman slippers
Model 202324699111001
Description
These sabot-like slippers are suitable for the most romantic. The felt upper is composed of a single element that wraps around the sole and shows an elegant pattern with cats. The memory foam footbed is covered in suede and ensures cushioning and comfort throughout the day.
upper material:
RECYCLED FELT
lining material:
RECYCLED FELT
Care and maintenance
Rub them with a damp cloth and Marseilles soap. Leave the shoes outside until they are completely dried, keeping them out of direct sunlight, which causes them to fade, and out of heaters and hair dryer, which could wrinkle them and make them lose flexibility. Avoid washing them in the washing machine, because the water risks to remove the glue between the shoes components and to deform them.